By James McMahon
We reflect on the football year give our verdict on where each county that competed in the All-Ireland Senior Football Championship stands in the overall pecking order.
Last year's placing is in brackets. 
1: (3) Kerry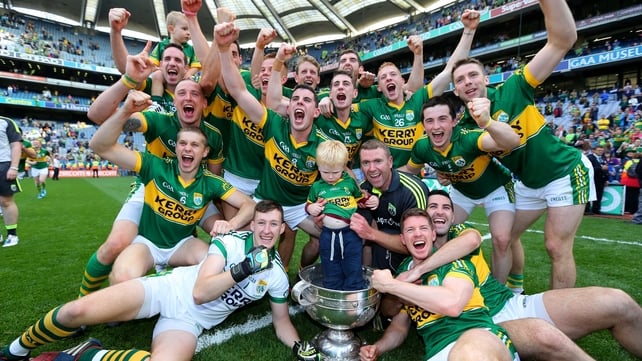 In early spring, you wouldn't quite have fallen off your chair if you were told that Kerry would reclaim Sam Maguire, but you might have given it a wobble.
Questions about the Kingdom's ability to go all the way would surely have surfaced, given that key personnel were absent for championship duty and that other counties such as Mayo and, in particular, Dublin, were considered to have a bit more about them.
However, when the dust had settled and the evenings were starting to lengthen, the big prize was once again heading to a familiar home.
Defining moments included the blitzing of Cork in the Munster final; Kieran Donaghy's introduction in the drawn All-Ireland semi-final; the cauldron that was the subsequent replay on Shannonside and the taming of Donegal in the showpiece on Jones' Road.
All told, Fitzmaurice's men were deserving champions after a spring of some discontent.
2015 prospects:  With Colm 'Gooch' Cooper and Tommy Walsh likely to be back in the fold, confidence will again be high that they can reap another harvest dividend.
2: (1) Dublin
After their defeat to Donegal in the All-Ireland semi-final, RTÉ pundit Kevin McStay mentioned that the Dubs were not "road-tested" enough ahead of that encounter. Others will point to tactics on the day and the open road that was left for Donegal to exploit.
That blip aside, though, there was still much to admire about Jim Gavin's troops this past year. The manner in which they blew Cork away in the second half of the league semi-final, and their total domination of Meath in the Leinster final, were the standout moments.
2015 prospects: Failure to reach to the All-Ireland final will be a viewed as a disappointment. However, the prospect of another stroll through Leinster won't excite the neutrals and could again leave them at a slight disadvantage come the All-Ireland series.
3: (7) Donegal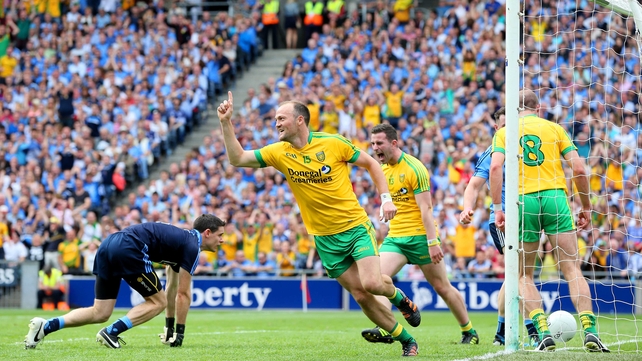 After a year in which they got promotion back to Division 1, reclaimed the Ulster title and reached an All-Ireland final, you'd expect Donegal folk to be happy with their lot. In many respects, they probably are.
However, the feeling that the side underperformed in their September showdown with Kerry has lessened the euphoria that reached a crescendo of sorts after they made a mockery of the Dubs' odds in the last four.
Jim McGuinness called time on his tenure; Rory Gallagher is an able replacement.
2015 prospects: The new manager will want to make a good start and staying in the league's top flight will be a priority. Retaining Ulster will be tough as they'll have to beat Tyrone and Armagh before the semi-final. That said, you'd expect Donegal to still be involved come the August Bank Holiday.
4: (2) Mayo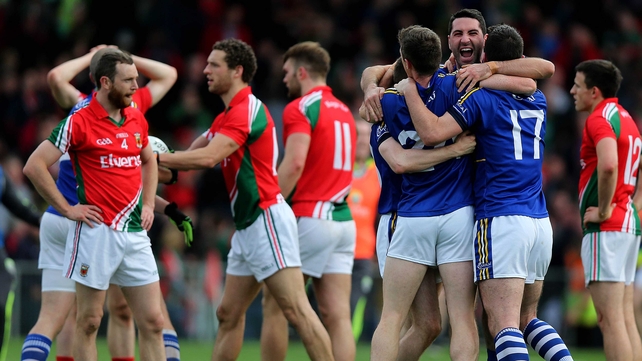 The resilience of both Mayo players and supporters was again put to the test in 2014.They had Kerry beaten with minutes left in the drawn All-Ireland semi-final and will feel that refereeing decisions cost them in the replay. That said, they went down with much credit in the bank.
The succession race to succeed James Horan was not handled well but all involved will now wish Noel Connelly and Pat Holmes well.
2015 prospects: The boost of winning a national title would be a much-needed boost ahead of the summer campaign. A potential Connacht semi-final with Galway in Salthill could prove tricky, however.
5: (5) Monaghan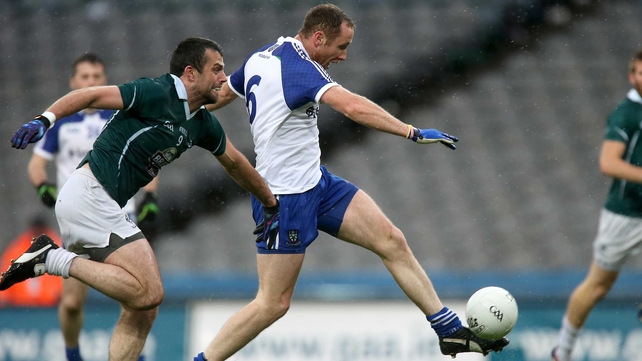 Malachy O'Rourke's side did lose heavily to Dublin in the All-Ireland quarter-final, but outside of that they maintained the level that excited so many in 2013.
The win over Tyrone in the Ulster quarter-final and their subsequent qualifier victory against Kildare in a Croke Park downpour were games to savour in a championship that otherwise failed to sparkle until late August.
2015 prospects: They will benefit from the experience of playing in the top flight in spring, while also fancying their chances of getting to a third consecutive Ulster final.
6: (6) Cork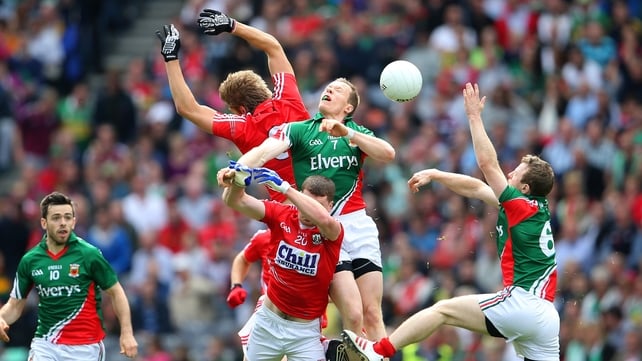 Under new boss Brian Cuthbert, the Rebels promised so much in the league.Their season ended with a one-point loss to Mayo in the All-Ireland quarter-final in a match where they regained much-needed pride.
In between was the second-half collapse against Dublin in the league semi-final; a complete no-show in the Munster final and then manager Brian Cuthbert's tinkering of his system for the qualifier with Sligo.
There is no doubting that Cuthbert has much talent at his disposal. However, consistency of performance was lacking in his first year in charge.
The fact that Aidan Walsh has opted to go solely with the hurlers next season is a blow. It may also be an indication of Cork's best chance of claiming national honours in the months ahead.
2015 prospects:  Cork are still comfortably a top-six team, but there's no great confidence as of now that they can take the steps needed to rise further.
7: (19) Armagh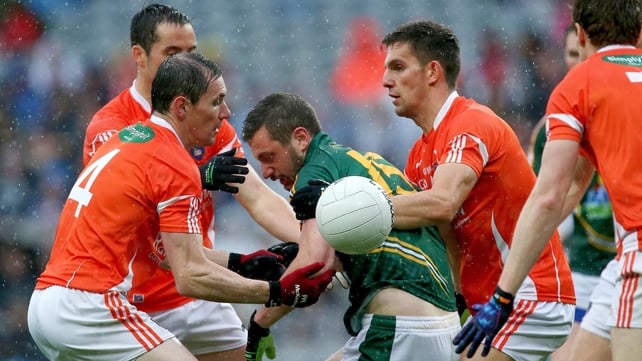 The Orchard County are the joint highest movers in this year's list. With greater emphasis placed on how teams performed in the championship in compiling this list, Armagh's rise should not come as a surprise.
If you ignore the pre-match shenanigans against Cavan and the pointless media ban enforced by Paul Grimley, then there was much to admire in how they negotiated the back-door and then ran Donegal close in the All-Ireland quarter-final.
Indeed, they looked the better side for much of the 70 minutes against the latter and were more accomplished on the ball.
Kieran McGeeney has taken over the reins from Grimley, amid much optimism that he can build on the promise of this year.
2015 prospects: Should not find it difficult to escape from Division 3 in the spring before setting their sights on a date with either Donegal or Tyrone in mid June.
8: (14) Galway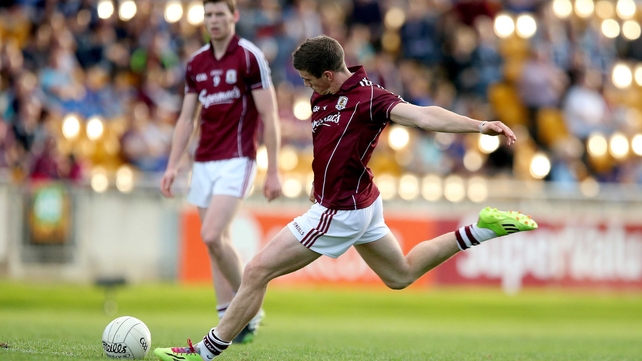 Getting to the last-eight of the championship was seen as a realistic target at the start of the year. Alan Mulholland's men achieved just that. After a nervous start against Kerry in the quarters, they did recover their composure to make a game of it.
Shane Walsh's fancy footwork and resulting point against Tipperary caught the eye in a year where Mulholland called time on his tenure. Kevin Walsh's appointment as manager is a popular choice. The question is: can he build on the good work down by his predecessor?
2015 prospects: Galway should be targeting a return to Division 1 after a few years in the second tier where they've been average to say the least.
They will be expected to beat New York and Leitrim before Mayo come calling to Pearse Stadium on 14 June. Galway fans won't need reminding of the hiding the Green and Red inflicted on them by the seaside in 2013.
9: (9) Meath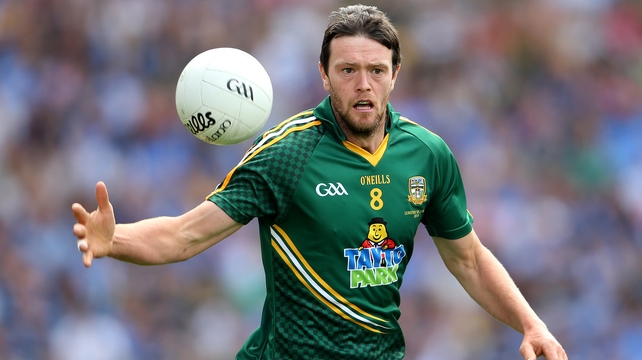 Putting Carlow to the sword and then comfortably easing past Kildare was to have left Meath in good shape for another crack at the Dubs in the Leinster final.
However, they fell well below expectations against their bitter rivals, losing by 16 points. Pride was restored somewhat against Armagh in the qualifiers, but it was a flat end to the season for Mick O'Dowd's men.
2015 prospects: The draw in Leinster opens up the prospects for another final against Dublin in what will be a defining year for the current management. If the Royals can field their strongest team, then they can have a long summer. Much focus will also be on how they fare in an ultra-competitive Division 2.
10: (10) Kildare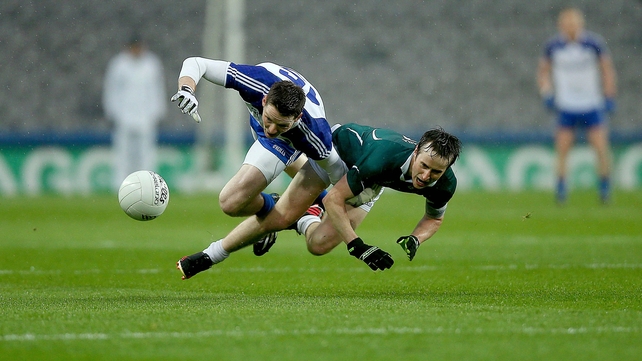 It was a mixed first year for manager Jason Ryan. It wasn't until their date with Monaghan in the qualifiers that they showed anything near their best form and were unlucky to lose out after extra -time.
2015 prospects:  Ryan will target a return to the top flight in the spring. Regaining a winning thread early on will be important before a likely date with Laois in Portlaoise come 6 June.
Get over that and then Dublin (assuming they get past either Longford or Offaly) await in a Leinster semi-final. A chance then for the Lilywhites to end a 15-year wait for a championship win over the Dubs.
11: (4) Tyrone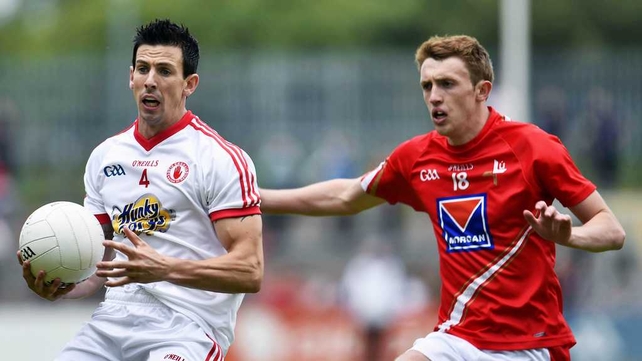 Manager Mickey Harte did not bank on mid-July exit from the championship, but that was the Red Hand's fate after Armagh proved too good for them in the qualifiers. A re-building job is needed in Tyrone.
Questions abound as to whether Harte is the right man to oversee the process. That said, he is determined to stay on, though he will be without his two his trusted lieutenants, Tony Donnelly and Fergal McCann, for next season.
2015 prospects: Will be interesting to see what players, if any, are unearthed in the spring. Another date with Donegal looms in mid-May and Tyrone will be determined to get one over their bogey team.  As of now, though, it's hard to see Harte's men troubling the other big boys come late summer.
12: (25) Tipperary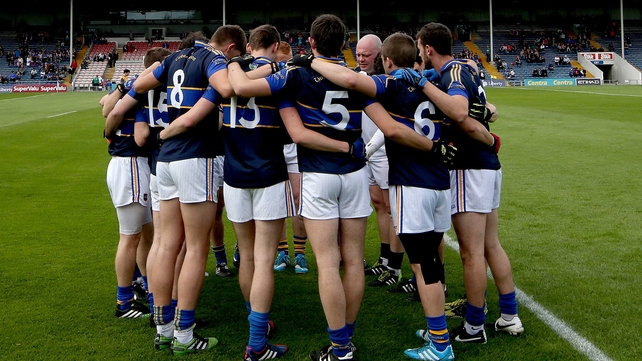 A rise of 13 places is an indication that Tipp had a really good year. After promotion from Division 4, they comfortably got past Limerick in their Munster opener and will have a few regrets that they didn't dispatch Cork at the semi-final.
They did, however, re-group to good effect in the back-door with impressive wins over Longford and Laois, before Galway got the better of them in a goal-fest in Tullamore.
2015 prospects: Won't fear any of their opponents in the league and, as of now, would not be disgraced if they operated in the second tier. Down the line, there's a potential summer date with the All-Ireland champions in Thurles. Definitely, one of the teams to watch in the year ahead, if they can tighten up at the back.
13: (20) Roscommon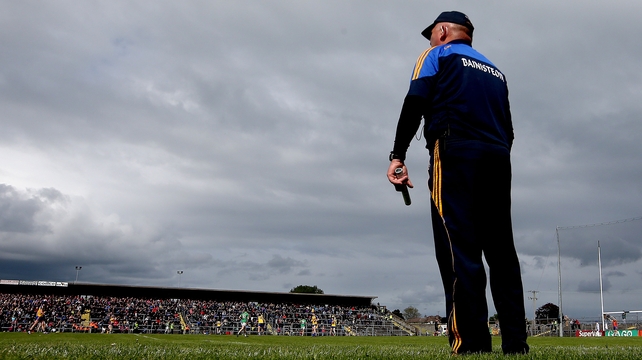 Winning the Division 3 title and running Mayo close in the Connacht semi-final were the stand outs in a year where the Rossies continued to make progress, though maybe not at the rate supporters would have wanted. Manager John Evans has opted to stay on for more two years.
2015 prospects: They will have an eye on reaching the Connacht final as both Galway and Mayo are on the opposite side of the draw.
14: (11) Derry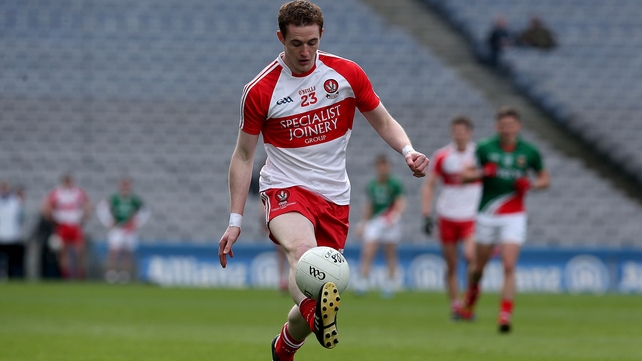 The loss to Longford in the qualifiers was a huge surprise – a black mark in a year that saw them reach the Division 1 final and run Donegal close in Ulster.
2015 prospects: Brian McIver's third year in charge will be a defining one. Staying in Division 1 will be important ahead of an Ulster quarter-final with Down.
15: (16) Laois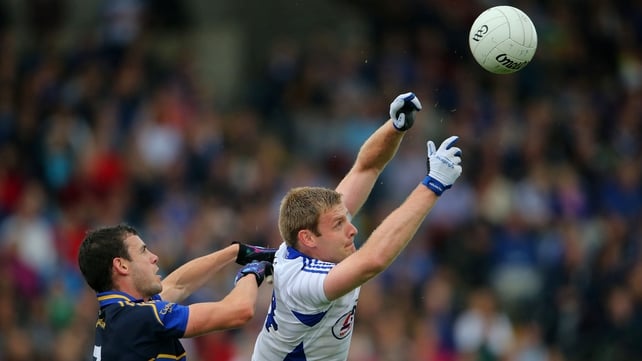 Tomás Ó Flatharta had Laois tactically well set up in their Leinster quarter-final against the Dubs and they were well in the match for 55 minutes.
The back-door route saw wins over Fermanagh and Wexford before elimination at the hands of a Tipperary side who were more comfortable than the five-point winning margin at O'Moore Park.
2015 prospects: A Leinster title is beyond them. As recent seasons have shown, they have a liking for the qualifiers, but would need to tighten up defensively if they are to see action in early August.
16: (13) Down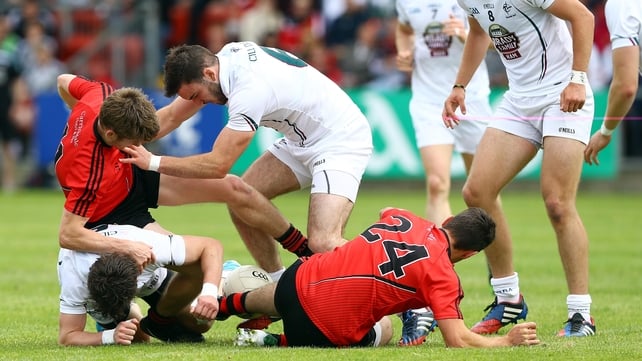 Not a whole lot to get excited about for the Mournemen in 2014. Mid-table finish in Division 2 was followed by bad defeats to Tyrone after a replay in Ulster and to Kildare in the qualifiers. The sole championship win over Leitrim counted for little.
2015 prospects: Jim McCorry has taken over as manager from James McCartan. The new man in charge will be looking to make his mark right from the off. Time will tell whether McCorry's urgings can inspire Down to have a productive spring.
Beyond that, the Red and Black are on the tough side of the draw in Ulster, so the odds are already against them in their quest to end a 21-year wait for a provincial title.
17: (8) Cavan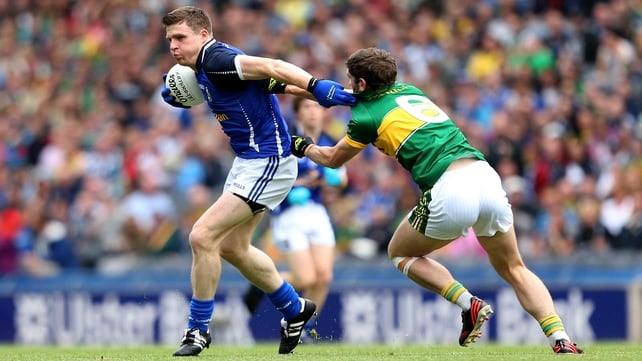 A horrible summer it was for the Breffnimen. Following on from promotion to Division 2, it was expected that Terry Hyland's men could make their mark in Ulster. Instead, they were well off the pace against Armagh in the quarter-final.
They subsequently struggled to beat Westmeath in  the qualifiers and offered very little resistance in their summer exit against Roscommon, yielding a paltry total of 0-05.
2015 prospects: Unless, there a bit more adventurous in the scoring charts, it's hard to see them making any real impact and they may have their work cut out if they are to survive in the second tier when the dust has settled on Easter Sunday.
18: (30) Clare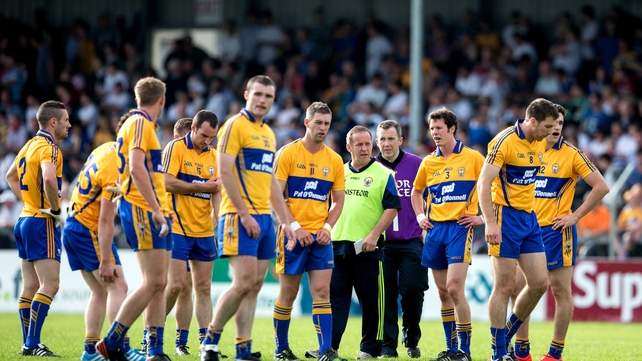 Promotion from Division 4 was the precursor to a decent championship campaign that saw them run Kerry to four points and lose by the bare minimum to Kildare.
2015 prospects:  Colm Collins' charges will strive for more improvement and should have enough to stay in Division 3.
19: (17) Wexford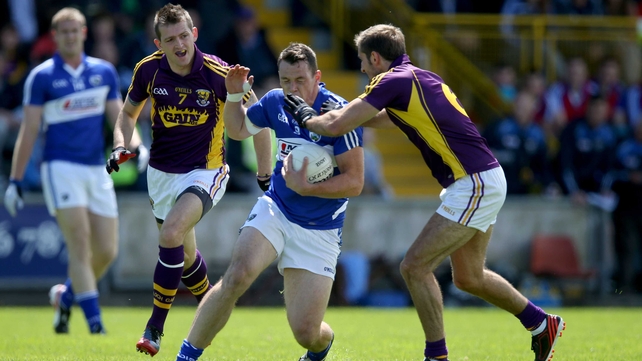 The Model County just about preserved their Division 3. However, they didn't pull up too many trees thereafter, though they were unlucky in losing to Laois by a point in round two of the qualifiers.
Following Aidan O'Brien's departure as manager, former Tipperary All-Ireland minor winning manager David Power was handed the reins.
2015 prospects: Wexford are certainly a lot better than what they offered this year and should be targeting a return to Division 2 and another Leinster semi-final appearance.
20: (27) Sligo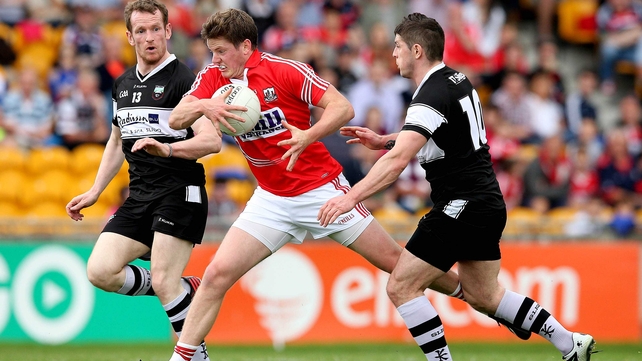 Getting to the last 12 in the All-Ireland race was an achievement of sorts for Sligo. Credit must go to manager Pat Flanagan for steadying the ship after a wretched 2013 for the Yeats County.
Flanagan subsequently moved on to take charge of his native Offaly. Former Waterford boss and Kildare player and selector, Niall Carew, is the new man at the helm.
2015 prospects: Carew will look to improve Sligo's scoring rate as the side have been particularly goal-shy in recent seasons. They may find it tough to remain in Division 3, though they should fancy having a crack off Roscommon (assuming they get over London) in the Connacht semi at Markievicz Park.
21: (18) Louth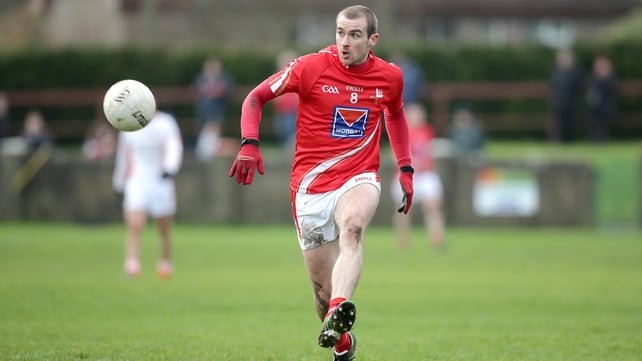 The win over Westmeath in the Leinster preliminary round was the only bright spot in a terrible year for the Wee County.
New manager Colin Kelly has much to ponder ahead of the new season. His task hasn't been made easier by the retirements of Paddy Keenan and Shane Lennon.
2015 prospects:  Like all managers, Kelly will be out to make an instant impression. However, an quick return to Division 2 won't be easy. Beyond that is the target of a consecutive championship win against Westmeath.
22: (15) Westmeath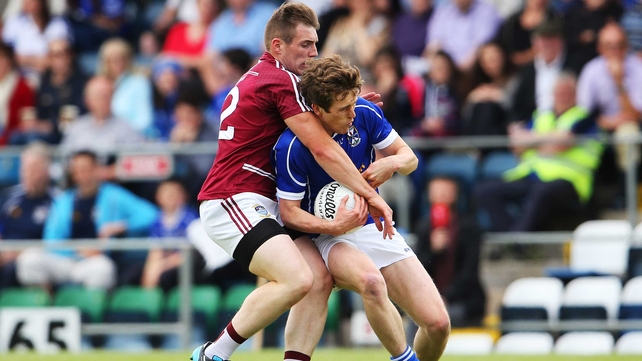 The midlanders did not win a competitive game in 2014. Many believed that life in Division 1 would be tough – and so it proved. They shipped some heavy defeats before a summer campaign in which they fell to Louth and Cavan.
Tom Cribbin will have the task of reviving Westmeath's fortunes after taking over from Paul Bealin.
2015 prospects: Westmeath will improve and avoiding a consecutive league relegation will be the priority before thoughts turn to the championship.
23: (21) Longford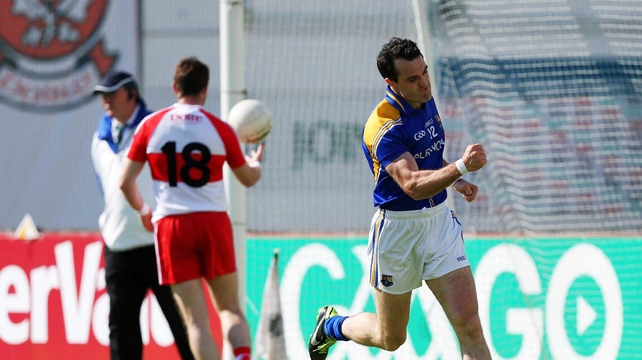 The longest day of the year saw Jack Sheedy's troops provide the biggest shock of the year when they humbled Derry in a round 1 qualifier at Celtic Park.
That should have been the catalyst for them to kick on. However, they were beaten out the gate by Tipperary in the subsequent round.
2015 prospects: Will begin the year back in Division 4 and the pressure will be on them to claim one of the two promotion spots.
24: (22) Fermanagh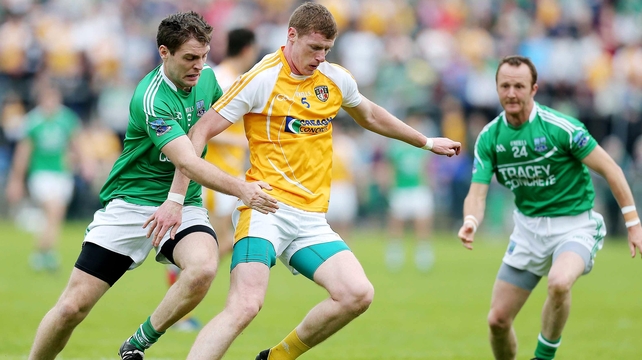 Ran Laois to a point in the qualifiers after leaving themselves with too much to do in their Ulster quarter-final loss against Antrim.
2015 prospects: Finished third in Division 3 last season but you wouldn't be banking on them to improve on that next spring.
25: (23) Limerick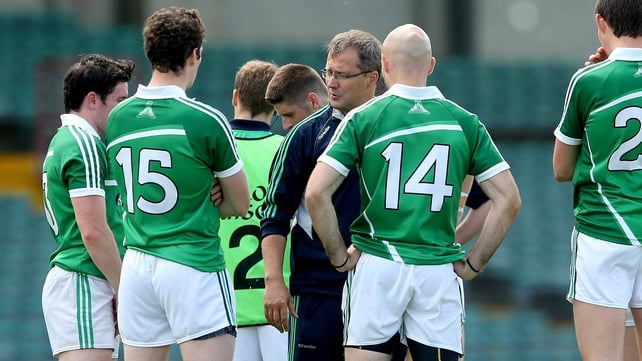 Will be disappointed at losing out to Sligo by a point in the qualifiers in a year where both Clare and Tipperary moved ahead of them in the pecking order.
2015 prospects: Pressure will be on them to regain third spot in the Munster standings and they must travel to Ennis to face Clare in their championship opener.
26: (31) Wicklow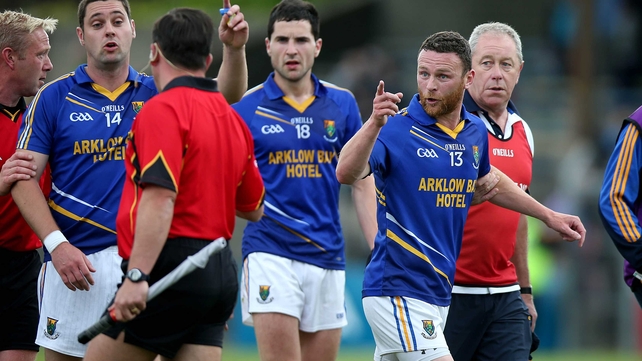 After their mauling by Armagh in 2013, Wicklow steadied the ship. They were competitive in the league and were unlucky not to have achieved back-to-back qualifier wins.
Johnny Magee is the new man in charge following the departure of Harry Murphy.
2015 prospects:  Should push hard for promotion from Division 4, though they could have done with an easier provincial opener than an away trip to Meath.
27: (28) Antrim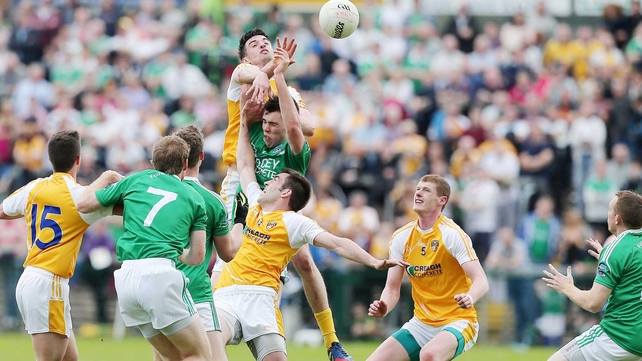 A championship win over Fermanagh and then being competitive for the opening half against Donegal ensured that Antrim's year wasn't quite a washout after a disastrous Division 4 campaign.
2015 prospects: They should be in the mix for promotion in the league and have a favourable draw in Ulster where they will target a follow-up success over Fermanagh.
28: (32) Carlow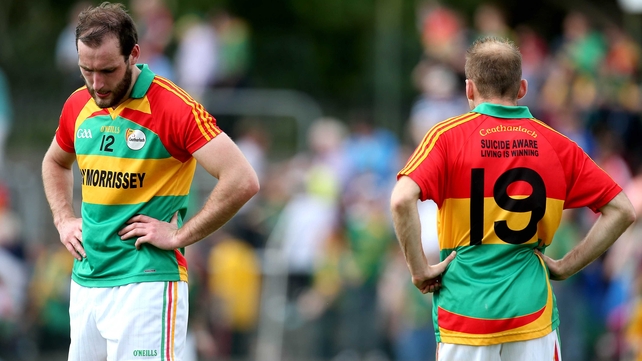 The victory over Waterford in the qualifier was Carlow's win in the back door since 2005. Apart from that, they didn't shake any branches in 2014.
Having worked alongside former coach, Anthony Rainbow, Turlough O'Brien makes the step-up to manager. In an interesting move, former All-Ireland winning manager John O'Mahony will be an advisor to O'Brien.
2015 prospects:  Four of Carlow's league games in the league are at home. The new management set-up will look to make that an advantage.
29: (24) Offaly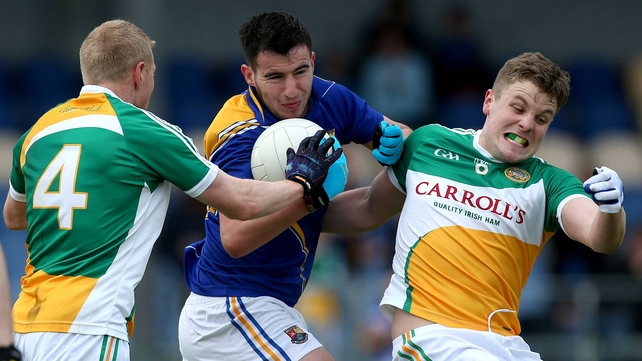 Quite simply, 2014 was a bad year for the Faithful County. Relegation from Division 3, where they only picked up one point, was followed by championship losses to Longford and Wicklow.
It's a case of coming home for Pat Flanagan after he was named as Emmet McDonnell's successor in the autumn.
2015 prospects: Flanagan is an able coach and you'd expect he'll put some life back into a once proud footballing county.
30: (26) Leitrim
A defeat to Waterford derailed their promotion push from Division 4. Roscommon proved too good for them in Connacht, while, minus a number of regulars, Down had little difficulty in brushing them aside in the qualifiers.
Sean Hagan had enough after one year in charge. The county then turned to U-21 boss Shane Ward to lead them in the pursuit of better things next season.
2015 prospects: Emlyn Mulligan's decision to opt out for a year is a blow. The Connacht draw is tough, so escaping from the bottom tier in the spring will be a priority.
31: (29) Waterford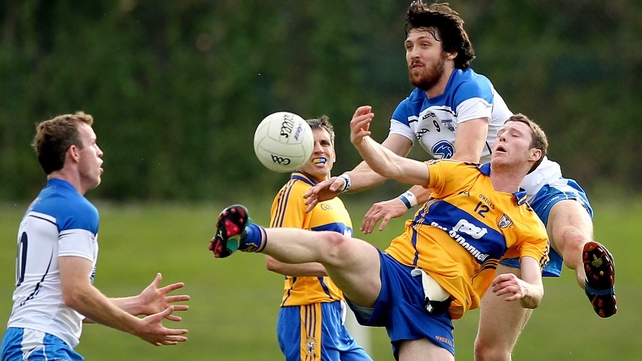 Taking Clare to a replay in the Munster quarter-final was a brief flicker of light in an otherwise disappointing season for the Déise. Managerial change here sees Cork native Tom McGlinchey take over.
2015 prospects:  The squad will hope that the new boss can inspire them to a more respectable league finish.
32: (12) London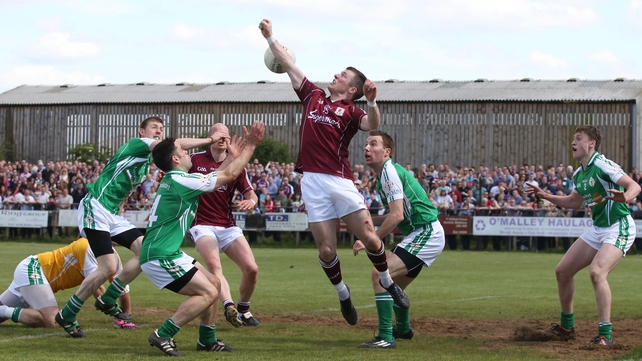 After the highs of last season, the Exiles made little impact.
2015 prospects: Hard to speculate how Paul Coggins' troops will fare at this point.
33: (33) New York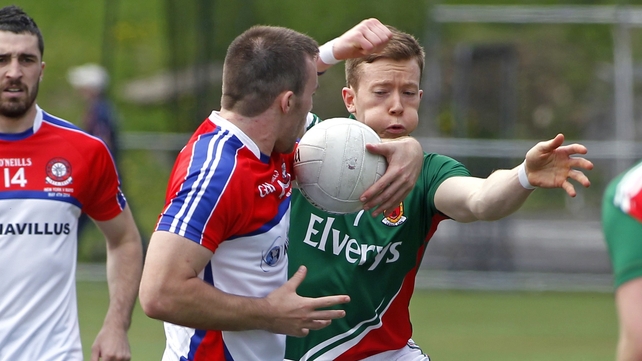 It was a year in which Gaelic Park witnessed another heavy defeat for New York, this time at the hands of Mayo.
2015 prospects: New York will look to rekindle the spirit that saw them run close Galway five years ago when they renew rivalry with the Tribesmen on 3 May.